Enrico Borghi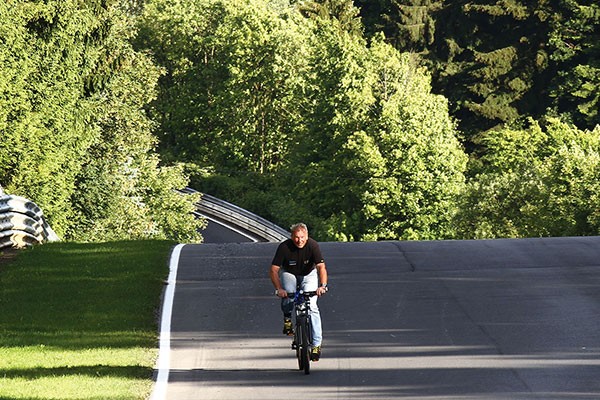 Enrico Borghi was born with a passion for cars: as a matter of fact he dreamed of becoming a racing car pilot since he was a child. As an adult he did not abandon the dream of racing, and his long career was filled by numerous satisfactions and victories in the automotive field. Enrico Borghi began his career as a mechanic in a small workshop in his town, then joined a more structured team, the Alloni Racing Team in Como. After these experiences he entered the world of Formula racing, starting from the Formula Monza up to the Formula 1, where he became chief mechanicfrom '83 to '85.
After reaching the top category in the Formulas, he decided to enrich his motoring experience by entering theoffshore world, where he spent 10 years, up to 1994.
Enrico Borghi explains his decision to abandon offshore in favor of Porsche: "We started with Stefano Casiraghi and continued until 1994, a period during which offshore suffered a major crisis due to economical reasons. At that moment I considered Porsche, because the Stuttgart manufacturer has always been a symbol of solidity and continuity in the sports field, thanks to the development of high-performance cars that have allowed us to accomplish great achievements in competitions, at a national as well as international level."
The result is Ebimotors (from the initials of his name, E and B, as if to further strengthen his bond with the world of motors, which since 1998 has been the official structure "Porsche Motorsport and service" for production cars in the province of Como.